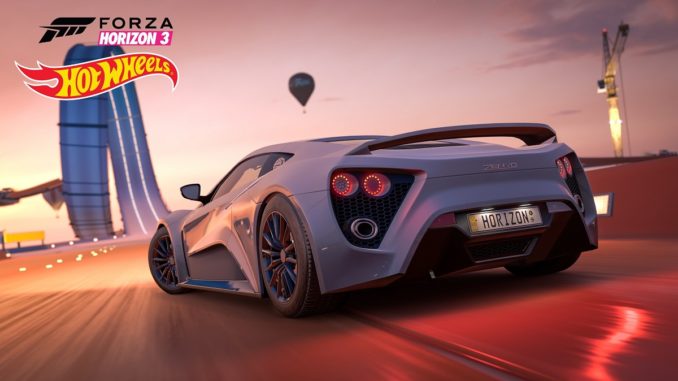 It's pretty fun to race around in amazing locations driving exotic cars in Forza Horizon 3, but things are about to get way more exciting. A new
post from Xbox Wire
announced the Hot Wheels Expansion pack. Now you can race around "life sized" Hot Wheels tracks and do amazing feats that aren't physically possible in the real world. 
It's time to make your Hot Wheels fantasies come true! Forza Horizon 3's Hot Wheels expansion is available now exclusively on both Xbox One and Windows 10 PCs (Xbox Play Anywhere). You can get the expansion as either as part of the Forza Horizon 3 Expansion Pass or as a standalone purchase for $19.99 in the Microsoft Store. Forza Horizon 3 Hot Wheels will transport you to a new Australian locale, where orange tracks spiral and loop into the air and iconic Hot Wheels cars come to life.

To celebrate this launch, we're streaming Forza Horizon 3 Hot Wheels all day today – come watch the show beginning at 10 a.m. PDT on our Beam and Twitch channels.

In addition to the new Hot Wheels expansion, we released an update for Forza Horizon 3 which includes significant improvements for Windows 10 players. Head over to ForzaMotorsport.net for more details.

Forza Horizon 3, the award-winning game developed by Playground Games, is available for Xbox One and Windows 10 in the Microsoft Store. 
Check out this promo video for the Hot Wheels Expansion: