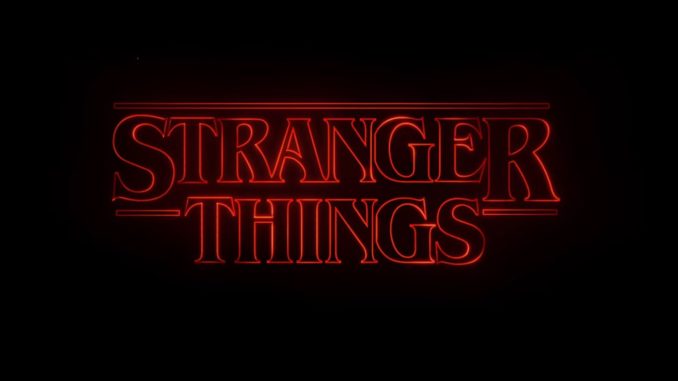 Summary
Stranger Things is one of the best series to come out in a while and a must-watch binge-watching opportunity.
I'm coming to this one a little late. I had it on my list of things to review or write about and kept putting it off. I had sort of decided it was too late to review at this point, but my son just started binge-watching Stranger Things so it renewed my interest.
Unless you've been camping in a remote location in the Rockies with no access to the Internet for the past couple months, you've probably heard of Stranger Things by now. The brainchild of brothers Matt and Ross Duffer, Stranger Things is simultaneously an intriguing science fiction / horror story and a wonderful trip to 1980's nostalgia at the same time.


The Netflix original series premiered on July 15 and became an instant binge-watching success. Set in the 80's, Stranger Things is a series that revolves around the strange disappearance of a young boy, Will (Noah Schnapp), in a small town. Strange, scary and supernatural things occur as Will's mother, Joyce (Winona Ryder) and brother, Jonathan (Charlie Heaton) try to find him.
Meanwhile, Will's best friends and Dungeons & Dragon adventure buddies Mike (Finn Wolfhard), Lucas (Caleb McLaughlin), and Dustin (Gaten Matarazzo) also set out to determine what happened to Will and end up discovering Eleven (Millie Bobby Brown)—a young girl with a shaved head who seems to possess some supernatural abilities.
If you grew up in the 80's or are a fan of 80's science fiction and horror movies, you will most likely love Stranger Things. Not only does it include 80's stars like Winona Ryder and Matthew Modine, but it seems to weave in elements from a vast array of 80's classics. Stranger Things is like a well-written and produced mashup of ET, The Goonies, Poltergeist, War Games, The Thing, and more.
I don't want to give away any spoilers. Suffice it to say that there's a healthy dose of science fiction, government conspiracy, and scary scenes—complete with monsters. There's a good chance that once you start watching you will be hooked and want to watch the whole series straight through.
That said—and again not wanting to give anything away—I am very excited that Netflix has announced that there will be a season 2, because by the end of season 1 there are things that get resolved, but also a number of new questions that need to be addressed.


Reflecting on it now, and rehashing it vicariously through my son, I do think it tried to do a bit too much at times. The result is that some of the characters and story arcs don't seem to be fully fleshed out. Ultimately, though, it really didn't take away from the experience at the time. Stranger Things is simply one of the best new series to come out in recent years and you should definitely watch it if you haven't already.
I can't wait for season 2.