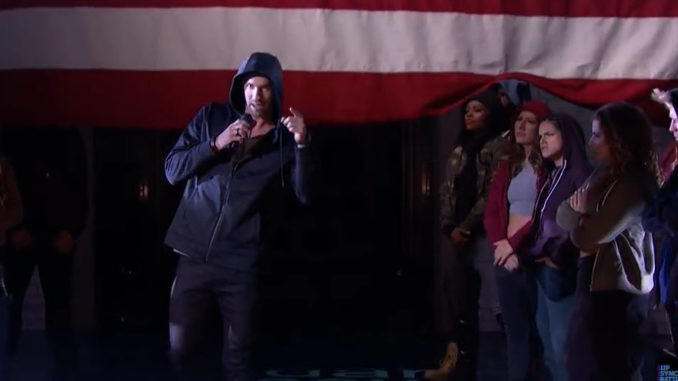 So, what do you do for fun after raking in the medals at the Summer Olympics and raising the bar even higher as the most decorated athlete in history? Apparently you go on Lip Sync Battle and do your best impression of Eminem performing Lose Yourself.
It's pretty good. If I were going to do a lip sync battle I don't think I would choose Eminem. Granted, Lose Yourself is one of the slower-paced Eminem songs–it isn't quite the tongue-twister that a song like Rap God is. Still, my lip sync fallbacks would be U Can't Touch This by Hammer, It Takes Two by Rob Base, or Bust a Move by Young MC.
Eminem tweeted out a link to a YouTube clip of Phelps' performance with the message. "But wait until you see me swim."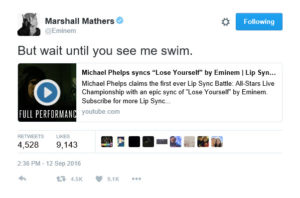 That might make for an interesting challenge–albeit a difficult one to accurately compare and measure. It would be pitting two people who are the best of the best in their own field against each other. Can Eminem swim more like Phelps than Phelps can rap like Eminem?