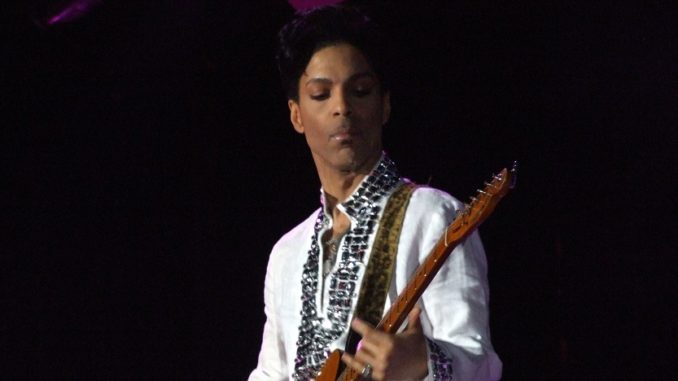 Donatella Versace graced the world with some previously unreleased Prince music at Milan Fashion Week. The music debuted Saturday during a show of Versace's men's collection. 
The press notes for the Milan Fashion Week show explained, "The soundtrack features never-before-heard music by Prince, which was written and recorded as a personal gift to Donatella Versace. Donatella would like to use this special occasion as an opportunity to share this incredible music from a dear, and much missed friend."
According to Versace, Prince recorded the music specifically for her in 1995. Versace played an 11-minute mix of the music, which is more of a jam session by Prince than an actual song while male models paraded her latest men's fashions.
The music reminds me a little of some of the jam sessions I have in my archives from Prince's NPG Radio service. Prince would just riff for 45 minutes to an hour at a time.
The fact that this is the first the world has ever heard this music–which Prince created more than 20 years ago–just highlights the speculation that Prince left behind a nearly endless vault of unreleased recordings. Once the matters of his estate are sorted out, there may be enough Prince music in the vaults to put out new material for years. Prince might even surpass Tupac when it comes to releasing new albums posthumously.