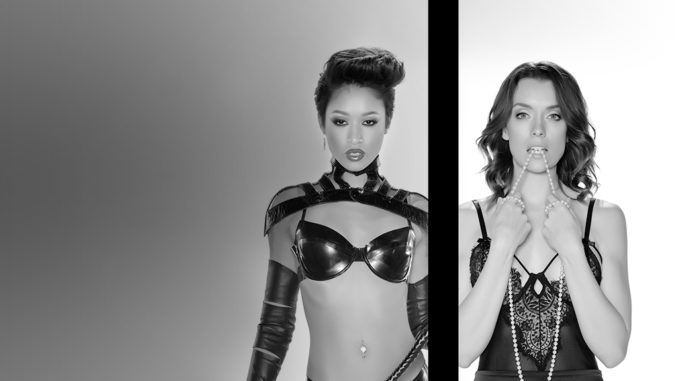 Summary
The acting and production quality are not on par with what I expect from a Showtime series, but the plot and storyline are still entertaining.
As we enter into the summer season and all of my standard network shows go into hiatus, I found myself searching for new shows to fill the void. There are plenty of options—not the least of which is the new season of Orange Is The New Black on Netflix. But, that just became available last Friday. Before that, I discovered a new series on Showtime called Submission.
The plot summary from IMDB describes the show:
This tantalizing new series chronicles the sexual awakening of the beautiful but unfulfilled Ashley, when she discovers the popular erotic novel "SLAVE" by Nolan Keats. However, her fascination with the mysterious Mr. Keats leads her into a sexy but dangerous love triangle, where not everyone is who they appear to be and where fantasies are no longer just words in a book. Part romantic drama, part mystery, this tale of seduction, obsession and sexual power from acclaimed writer/director Jacky St. James will leave you breathless and begging for more. What's your safeword?
In a nutshell, it seems to be a serialized knock-off of the popular 50 Shades of Grey. Without giving too much away—at least no more than is revealed in the plot summary above—the first episode kicks off with the main character—Ashley—being thoroughly bored having sex with her boyfriend. The revelation that the sex is unfulfilling and that she's been "faking it" for a year or so leads to a break up. Ashley relocates to live with a friend and her roommate, and that's when things start to get interesting.
I'm a huge fan of many Showtime series. I loved Weeds. I watch Shameless, House of Lies, Homeland, Ray Donovan and more. Submission is inferior to most other Showtime series in terms of plot, dialogue, acting, and production quality. It's essentially a soft-porn series trying to shamelessly capitalize on the spike in interest in BDSM resulting from the popularity of 50 Shades of Grey.
Even the subject matter and gratuitous sex scenes don't—in and of themselves—explain or justify the poor quality. The L Word and Masters of Sex are also Showtime series with ample amounts of sex and nudity—but they're both very well written and acted, and the production quality isn't so cheesy.
That said, Submission is still entertaining. There is enough drama and storyline there between the sex scenes to keep my attention, and it's engaging enough that I want to see how the stories play out and find out what happens next.
If you're expecting the quality of Weeds or Homeland, you will be sorely disappointed. If you like 50 Shades of Gray, you'll probably like Submission. Give it a try. Watch a few episodes and let me know what you think.