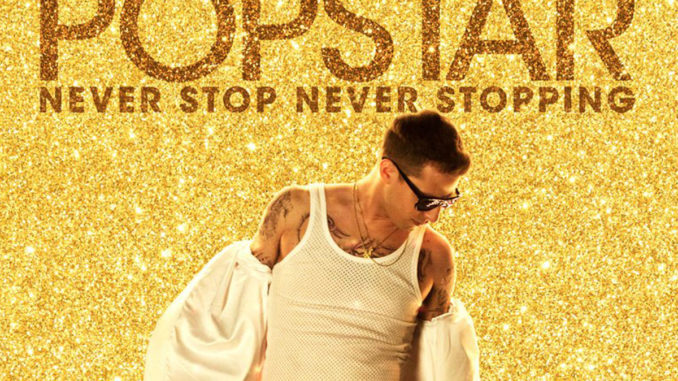 Summary
This was a pretty bad movie and I wish I could get both the money and time I wasted back.
Do you like to laugh? Do you like funny movies? If so, skip Popstar, and go see
Central Intelligence
.
My wife and I went out on a date night and saw this horrible movie…  It was an hour-and-a-half of our lives that we want back but will never get back.
The movie follows Conner Friel, a music prodigy who forms a rap duo–The Style Boyz. After a falling out, Conner goes out on a solo carrier with one of his Style Boyz members who serves as his DJ/Mix Artist who only plays music from a 15-year old iPod.
There are many cameos by various artists who–I would assume based on how horrible this movie is–had to pay them tons of money to appear in this god-awful movie: Carrie Underwood, Usher, DJ Khaled, Seal, Pink, Questlove, Jimmy Fallon, Weird Al, Michael Bolton, Mariah Carey–just to name a few.
I recommend you save your money and wait until its broadcast on network TV. Instead of never stopping never stopping, someone should have stopped Popstar.